Art In The Algarve
Art In The Algarve was a unique art school and retreat nestled in the heart of Portugal's beautiful Algarve region. Founded in 2011 by my wife, her late father and I, it combined our passion for art and creativity. I took charge of the branding, design, and technical implementation of the website and technology used to manage and promote the business, ensuring that our vision was perfectly encapsulated in our online presence.
Logo & Branding
One of the key aspects of establishing a strong identity for Art In The Algarve was the development of a distinctive logo and brand that would not only represent our art school but also celebrate the rich culture of Portugal. I crafted a visual identity that incorporated the vibrant colors and essence of Portugal, while maintaining a sense of sophistication and elegance.
The font chosen for the logo is both modern and timeless, conveying a sense of professionalism and artistic credibility. The balance between the abstract imagery and the clean typography reflects the harmony between tradition and innovation that we strive to achieve at Art In The Algarve.

Courses & Workshops
Art In The Algarve offered a variety of courses and workshops throughout the year, catering to both beginners and advanced painters. The curriculum covered watercolors, oils, mixed media, and other specialized techniques. We provided a holistic experience, allowing artists to sketch in and around the picturesque village, as well as utilize the school's thoughtfully designed studio space.
The School
We lovingly restored an old house, preserving its historic features, such as vaulted ceilings and Roman brickwork. And by incorporating modern design elements, we created a series of studio spaces and courtyards that were filled with natural light, fostering a serene environment to inspire artistic creativity.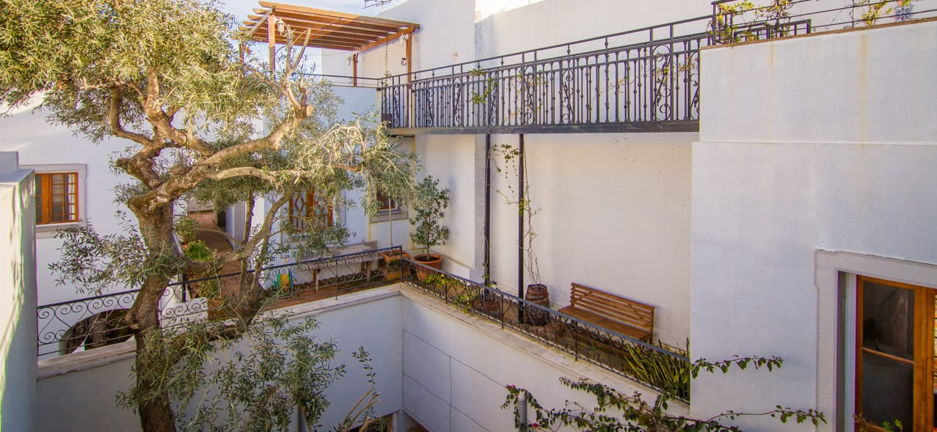 The Website & Technology
The Art In The Algarve website was built using Ruby on Rails initially and over time progressed to use React as the front-end application. The application ensured seamless course and tutor management for the day-to-day operation of the business. Along with a dynamic, responsive platform that easily adapted to the ever-evolving needs of our school.
I made certain that the website was highly optimized for search engines and performance, enabling a fast user experience while maximizing our online visibility. This careful balance of form and function allowed us to efficiently manage the business whilst providing an accessible and engaging online presence for our guests and prospective students.

The End of an Era
Sadly during the pandemic of 2020, Art In The Algarve was forced to close its doors. However, the legacy of the school lives on through the many artists who have been inspired by the unique experience of learning and creating in the Algarve.